Any company or industry organization in the floral or produce industry can endorse the Charter.
IFPA seeks wide participation from every segment of the fresh produce and floral supply chain – including growers, shippers, fresh-cut processors, wholesalers, distributors, retailers, foodservice operators, industry suppliers and allied associations.
Endorsing the Charter publicly demonstrates a commitment to workplace safety, respect for worker dignity, compliance with all applicable legal requirements and a commitment to building coordinated action across the industry on responsible labor practices.
To become an endorser, a member of the leadership team commits in writing to:
Encourage use of the principles contained in the Charter to promote responsible labor practices.
Use the Charter to inform supply chain management standards and practices.
Promote industry-wide awareness and understanding of the importance of supporting responsible labor practices throughout the supply chain.
Harmonize supply chain monitoring mechanisms through recognition and acceptance of audits using the principles contained in the Charter, to help minimize the number of audits that farms and suppliers must undergo to demonstrate compliance.
Conduct ongoing dialogue with relevant stakeholders to support compliance with the standards throughout the industry.
A company should submit its commitment to these principles on company letterhead and email the letter to Tamara Muruetagoiena at ethicalcharter@freshproduce.com.
Join us by becoming a Charter Endorser. Information about becoming a Charter Endorser is also available in Spanish. Read our FAQ to learn more.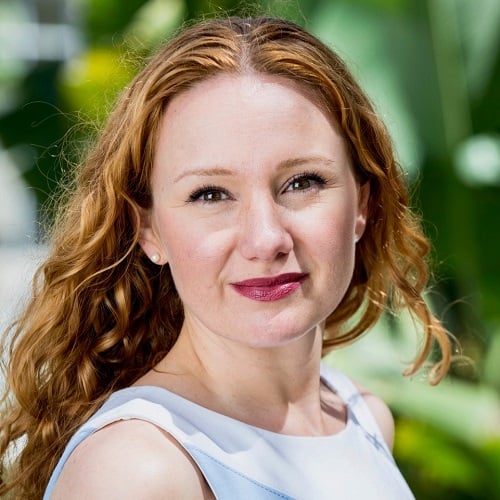 CURRENT ENDORSERS
Current endorsers cut across the industry, and include growers, labor agencies, packers, distributors, foodservice operators, marketers and retailers:
4Earth Farms
A & A Dasso Farms, Inc.
A. Duda & Sons, Inc.
A.V. Thomas Produce
ACMPC California 3, LLC dba Legacy Packing & Shipping Co
AeroFarms LLC
Agricola Don Ricardo SAC
Agricola Las Marias
Agricola Miranda SAC
Agricola Pampa Baja SAC
Agricola Sicor SA
Agrofruta S.A.
Agroindustrial Estanislao del Chimu SAC
Agrovision Peru SAC
Albertsons Companies
Alderman Farms Sales Corp
Alex Kontons Fruit Company
Allfresch Group Ltd.
Alliance International
Alpine Fresh, Inc.
Altar Produce, LLC
Altex
Always Fresh Farms, LLC
AM Fresh North America
Amazon Produce Network
AMCO Produce, Inc.
American Blueberries of North Carolina, LLC
Andean Sun Produce LLC
Andrew & Williamson Fresh Produce
Anthony Vineyards
ANVESA SAC
Apeel
Apple Wedge Packers & Cider
Arcobasso
Asica
Astin Strawberry Exchange
Atlantic Produce Exchange, LLC
Auburndale Fruit Company, Inc.
Ayco Farms, Inc.
Bagley Produce Co, Inc.
Bailey Farms Inc.
Baja Son Growers, LLC
Baker Farms
Bard Valley Date Growers Association
Basin Gold Cooperative
Bay Baby Produce, Inc.
BBI Produce, Inc.
Beachside Produce
Bebo
Bee Sweet Citrus
BelleHarvest
Bellflower Produce, LLC
Berry Fresh
Better Produce
BF Comercio y Exportaciones Ltda.
BJ's Produce, Inc.
Black Gold Farms
Bland Farms, LLC
Blazer Wilkinson
Blue Drop Produce
Bobalu, LLC
Bolthouse Farms
Bonita Packing dba Bonipak Produce
Booth Ranches
Borders Melons East, LLC
Boskovich Farms, Inc.
Bottomley Evergreen & Farms, Inc.
Bouquet Collection
Bowery Farming, Inc.
Bowman Fruit Sales/Turkey Knob Growers
Braga Fresh Family Farms
Brian Campbell Farms
Bright Farms
Browning & Sons, Inc.
Bruce Hanshaw Farms, Inc. dba Hanshaw Sales, Inc.
Bruce Sweet Potato, Inc.
Burch Equipment, LLC
Bushmans, Inc.
Bushwick Commission Company, Inc.
Bybee Produce, LLC
C & B Farms
C & D Internacional
Calavo
California Giant Berry Farms
Campos del Sur SA
CAMPOSOL
Can-Am Pepper Company Ltd.
Capco Farms | Central American Produce, Inc.
Capespan North America
Capespan South Africa
Caraveo Papayas, Inc.
Caruso
Casa Sanchez Foods
Castellini Group of Companies
Cayuga Produce, Inc. | Turek Farms
CDS Distributing Inc.
Cece's Veggie Co.
Central West Produce
Champs Fresh Farms, Inc.
Chanitos International, LLC
Charme Flowers, Inc.
Chelan Fresh
Chestnut Hill Farms, LLC
Chiquita
Chisa SA
Choice Food of America, LLC
Christopher Ranch, LLC
Church Brothers Farms
Circle C Farms, Inc.
Ciruli Brothers, LLC
Classic Harvest, LLC
Clear Springs Packing, LLC
CMI Orchards, LLC
Coast Citrus Distributors
Coast Produce Company
Coastline Family Farms
Coliman Pacific Corp.
Colimex Tropical Fruit
Colour Republic
Columbia Basin Onion, LLC
Comarca Fresh, LLC dba GR Fresh
Compania Frutera del Norte
Complejo Agroindustrial BETA SA
Concord Foods, Inc.
Continental Floral Greens
Cooksey Produce, Inc.
Coosaw Farms
Copefrut SA
Corona College Heights
Corporacion Sura
Costco
Cottle Strawberry Nursery
Country Acres Cider & Produce, Inc.
Country Sweet Produce, Inc.
Cowiche Growers, Inc.
Crown Orchard Company, LLC
Crunch Pak
Curation Foods
Daesang Foods
Dalena Farms, Inc.
Dan Avila & Sons
Dan Schantz Farm and Greenhouses
Danone North America
Danper Trujillo SAC
Dara Marketing Co. | Bhogal Farms
David del Curto SpA
David J. Elliot & Son
Dawson's Orchards, Inc.
Dayka & Hackett, LLC
Del Mar Packing, LLC
Del Monte Foods
Del Monte Fresh Produce
Delano Farms Company
DelFresco Pure
Delightful Quality Produce Company
Delipack SA
Delta Packing Company of Lodi, Inc.
Diamond Foods
Diazteca Company
DiSanti Farms, LLC
Distribuidora Naranjito Import & Export, Corp.
Divine Flavor, LLC
DJ Forry Company
Dole Food Company
Domex Superfresh Growers
Don Ricardo
Double Date Packing, Inc.
Driscoll's
Duke Foods
Duncan Family Farms
Florida Classic Growers
Eagle Eye Produce
Eagle Produce LLC dba Martori Farms
EarthFresh Farms, Inc.
Edible Garden AG Incorporated
El Parque
ESA Fresh, LLC
Eubanks Produce, Inc.
Ever Tru Farms, LLC
Exportadora BB Trading SpA | Rio King
Exportadora El Parque Peru SAC
Exportadora Fruticola Del Sur SA
Exportadora Magna Trading SA
Exportadora Prize SA
Exportadora San Clemente SA
Exportadora Santa Cruz
Exportadora Subsole SA
Exportadora y Servicios El Parque SpA
Exser Ltda.
Fagerberg Produce, Inc.
Falcon Farms, Inc.
Family Tree Farms
Farm Direct Corp.
Farm Direct Partners, LLC
Farm Direct Supply, LLC
Farm Fresh Direct of America
Farmers Alliance, LLC
Farmers Best International, LLC
Farming Technology, Inc.
Farm-Wey Produce, Inc.
Fewel Farms, Inc.
Fifer Orchards, Inc.
First Fruits Farms
FirstFruits Marketing, LLC
Fisher Ranch Corp.
Five Crowns Marketing
Flavor 1st Growers & Packers, LLC
Floral Sense, LLC
Florverde
Floyd Wilcox & Sons, Inc. dba Wilcox Fresh
Forever Fresh, LLC
Four Seasons Family of Companies
Four Star Fruit, Inc.
Fowler Bros., Inc.
Frank Diehl Farms
Frank's Distributing, Inc.
Fred L. Glaize, LC
Fredericksburg Peach Company
Fresh Cravings, LLC
Fresh Express
Fresh Farms
Fresh Innovations, LLC
Fresh Kampo | Meridian Fine Foods, LLC
Fresh King, Inc
Freshouse, LLC
Fresh-Pro, Inc.
Freshway Produce, Inc.
FreshXperts, LLC
Freska International, LLC
Frey Produce
Freyco Produce, Inc.
Frieda's, Inc.
Frontera Produce
Fruit Growers Marketing Association
Frutas Premium SA de CV
Frutera San Fernando SA
Frutos La Aguada SA
Fru-Veg Marketing
Fyffes North America
G & M Farms, Inc. | Farm to Table Berries
G & R Farms
GAB Operations
Garden Fresh Gourmet
Garland Food
Gem-Pack Berries, LLC
Gems Group, Inc.
General Produce Distributors, Inc.
Genuine Georgia Group, LLC
Gestión de Exportaciones Frutícolas SA
Ghiggeri and Stonabarger Farms, LLC
Gibson Produce & Watermelon Sales, LLC
Giddings Berries Perú SAC
Giorgio Fresh Company
Giorgio Mushroom Company
Global Bouquet, LLC
GLOBALG.A.P.
Globalmex International, Inc.
Global Produce Sales, Inc.
Gold Cup Fresh
Golding
Good Foods Group, LLC
Gourmet Trading Company
Goverden U.S., Inc.
Grainger Farms, LLC
Grapeman Farms
Grapery
GreenFruit Avocados
Greenyard Seald Sweet
Grimmway
Grower Direct Marketing, LLC
Growers Union, LLC
GT's Living Foods
Guan's Mushroom Company | Forest Mushroom Food, Inc.
Gulfshore Produce, Inc.
H.C. Schmieding Produce Company, LLC
Ham Farms
Harbinger Group, LLC
Hardie's Fresh Foods
Harvest Fresh
Harvest Fresh Partners
Hatch Valley Produce, Inc.
HBF International
Healthy Flavors, Inc.
Healthy Harvest Farms, LLC
Heartland Produce Company
Hess Farms, Inc.
HLB Specialties, Inc.
Hollar & Greene Produce
Homegrown Organic Farms
Honeybear Brands
Houweling's Group
Howell Farming Company, Inc.
Hronis, Inc.
Hungenberg Produce
IFCO Systems North America
Illume Agriculture, LLC
IMG Citrus, Inc.
imPASTA
Index Fresh, Inc.
Infinite Herbs, LLC
Ingleby Farms
Inka Mikhuna
Inka's Berries SAC
Intergrow Greenhouses, Inc.
Inversiones Campos Verde Del Norte SA
Ippolito International
Irigoyen Farms
Ivan Big Tree, LLC
J & B Farms
J & C Tropicals
J & D Produce, Inc.
J & J Distributing
J & J Family Farms
J.C. Watson Packing Company
J.V. Smith
Jac Vanderberg
Jacobs, Malcolm & Burtt
Jana Fresh Company
JB Fruits, LLC
JBJ Distributing, Inc.
Jealous Fruits Ltd.
Jim Rash, Inc.
J-M Farm, LLC
John B. Sanfilippo & Son, Inc.
Joy Produce, LLC
Juan Pagan Caraballo dba Bananera Pagan
Kapi Kapi Growers, Inc.
Karsten Marketing
Kenya Flower Council
KeyPeru SA
Keystone
Keystone Fruit Marketing
Kid's Choice Fresh Produce, Inc.
King Fresh Produce, LLC
Kingdom Fresh Produce, Inc.
Kings River Packing
Kitchen Pride Mushroom Farms, Inc.
Kroger
Kwik Lok Corp.
L & M
L.G. Herndon Jr. Farms
La Bonanza USA, LLC
Lakeside Produce
Lakeview Farms, LLC
Lakeway
Lancaster Colony Corp.
Latin Specialties
Le Best Banana Supply Company, Inc.
Legend Produce
Leger and Son, Inc.
Lewis Nursery and Farms, Inc.
LGS Specialty Sales, Ltd.
Limofrut SA
Limoneira
Limones Mónica (Limonik)
Lipman Family Farms
Litehouse, Inc.
Local Bounti
Lone Star Citrus Growers
Los Angeles Salad Company
Love Beets USA, LLC
Lucela, Inc.
Lucky Foods
Mack Farms, Inc.
Makoto Dressing
Malena
Marengo Foods, LLC
Maria Flowers
Mariposa Farms, Inc.
Marvin's Produce, LLC
Mastronardi | SUNSET
Mastronardi Produce Limited
Mayer Brothers Apple Products, Inc.
McDaniel Fruit Company
McDonald's
McLane Company, Inc.
MegaMex Foods, LLC
Melissa's | World Variety Produce, Inc.
Melody Farms
Melon 1
Melon Corp.
Mesilla Valley Chili Company
Metro Richelieu, Inc.
Miami Agro Import, Inc.
Midwest Best Produce, Inc.
Miedema Produce, Inc.
Military Produce Group
Moonlight Packing Corp.
Morada Produce Company
Mountain View Fruit Sales, Inc.
Mountainland Apples, Inc.
Mouton Citrus
Mouzin Brothers Farms
MT North America
Mucci Farms
Muir Copper Canyon Farms
Multinational Logistics Corp.
Muranaka Farms, Inc.
Nash Produce, LLC
Nature Fresh Farms Sales, Inc.
Nature Soy, LLC-Franklin Farms
NatureSweet
Naturipe Farms
Nestlè
New Limeco, LLC
New York Apple Sales
Next Phase Enterprises, LLC
Nichols Farms
North American Blueberry Council
North Bay Produce
OAG Global, Inc.
Ocean Mist Farms
One Banana North America Corp.
Oneonta Trading Corp.
Onions 52, Inc.
Orange County Produce, LLC
Orange Flower Connect, Inc.
Orto Foods, Inc.
OZblu Marketing, LLC
Pacific Coast Produce
Pacific International Vegetable Marketing, Inc.
Pacific Trellis Fruit
Pandol Brothers, Inc.
Panorama Produce Sales, Inc.
Passion Growers
Pea King Produce
Pedregal
Pennrose Farms
Peri & Sons Farms
Pero Family Farms Food Company, LLC
Phillips Mushroom Farms
Piñales del Caribe GAC, SA
Pinos Produce, Inc.
Pioneer Growers Cooperative
Plan Berries
Potandon Produce, LLC
Premier Melon Company, Inc.
Priagro SA
Prima Frutta Packing, Inc.
Prima Wawona
Primavera Marketing, Inc.
Prime Time International
Pro Citrus Network
Pro Sales Industries
PRO*ACT
Procacci Brothers
Procesadora Laran
ProduceIQ, Inc.
Proffer Wholesale Produce
Progressive Balloons, Inc.
Progressive Produce, LLC
Pro-Health, LLC
Pure Green Farms
Pure Hothouse Foods
Pure Pacific Organics, LLC
Quail H Farms, LLC
Rainforest Farms and Bouquets
Rainier Fruit Company
Raley's Family of Fine Stores
Ratto Bros., Inc.
Ray's Heritage
RCF Distributors, Inc. | Crespo Organic
Ready Pac Foods, Inc.
Rebel Green, LLC
Reeves Farms, LLC
Reichel Foods
Renaissance Food Group
Revol Greens
Reybanpac
Rice Fruit Company
Richter and Company, Inc.
Rio Fresh
Riverdale Farms
Riveridge Produce Marketing, Inc.
Rivermaid Trading Company
Robert S. Cox Farms
Robinson Fresh
Rouge River Farms
Royal Vista Marketying, Inc.
RPE Produce
Russ Davis Wholesale, Inc.
S.C. Critchley, Inc. | Critchley Family Farms
Sabra
Sam's Club
SamiFruit Uruguay SA
San Francisco Garces Fruit
San Miguel Fruits Peru SA
San Miguel Produce, Inc.
Sanson Produce
Schoenmann Produce
Scotlynn Sweetpac Growers, Inc.
SCS Global Services
Shenandoah Growers, Inc.
Shipley Sales, LLC
Shuman Farms, Inc.
SiCar Farms
SL Produce, LLC
Smith Packing, Inc.
SMP Marketing, LLC | SMP Watermelon, LLC
Sociedad Agricola La Rosa Sofruco S.A.
Somerfield Farms
South Florida Potato Growers Exchange
South Mill Mushroom, LLC
Southeastern Grocers
Southern Corporate Packers
Southern Cross Marketing & Management
Southern Specialties
Southern Valley Fruit and Vegetable, Inc.
Special Fruit and Vegetable Exports S.A | Pure Fresh, LLC
Splendid by Porvenir
Spring Valley Gardens (Niagra), Inc.
Sprout House, LLC
Square One Farms
Stamoules Produce Company
Steinbeck Country Produce
Stella Farms, LLC
Stemilt Growers, LLC
StickyLickits, LLC
STIR Foods, LLC.
Success Valley Produce, LLC
Suja Life
Summit Produce, Inc.
Sun Belle, Inc.
Sun Fresh Farms, Inc.
Sun Fresh International
Sun Orchard, LLC
Sun Pacific Shippers
Sun World International, LLC
Sundale Vineyards
Sundia Corp.
SunFed Perfect Produce
Sunkist Growers
Sunny Valley International
Sunrise Produce, LLC
Sunset Grown
Sunset Produce, LLC
Sunshine Bouquet Company
Sunshine Export SAC
SunTerra Produce Traders, Inc.
Sunview Marketing International
Super Starr International
Supreme Berry Farms, LLC
Sutton Ferneries, Inc.
T & J Produce, Inc.
TAL SA
Tanimura & Antle
Taylor & Fulton Packing, LLC
Taylor Farms
TerraSur Imports, Inc.
Tessemae
Thai AC Interfresh Co., Ltd.
The Flavor of California, LLC
The Flavor Tree Fruit Company, LLC
The Freshwave Fruit & Produce
The Garlic Company
The Giumarra Companies
The Grower's Company, Inc.
The Hain Celestial Group, Inc.
The HMC Group Marketing, Inc.
The Little Potato Company
The Nunes Company, Inc.
The Oppenheimer Group
The Original Kevin Guidry Produce Market, Inc.
The Ruby Company
The Wonderful Company
Titan Ag Services, Inc.
Titan Farms
Tofurky
To-Jo Mushrooms, Inc.
Tom Lange Family of Companies
Tomatoes of Ruskin, Inc.
Tompak
Top Brass Marketing, Inc.
TOR Farms, Inc.
Torrey Farms, Inc.
Tricar Sales, Inc.
Tuniche Fruits Ltda.
Twin Garden Sales, Inc.
Twin Lake Cranberry Company, LLC
Umina Brothers, Inc.
Uncle Wiley's, Inc.
United Apple Sales, LLC
United Potato Growers of America
Unity Groves Corp.
Upfield N.A.
Upton's Naturals
USA Bouquet, LLC
Utopia Farms II, LLC
Utopia Packing, LLC
Valle Verdo Zona Franca SAS
Van Groningen & Sons, Inc.
Varcli Pinares SA
VegFresh Farms, LLC
Verfrut
Vernture Foods, LLC
Vesta Foodservice
Village Farms Greenhouse Grown
Villita Avocados, Inc.
VIRÚ SA
Vistaflor
Wada Farms Inc., LLC
Walmart
Walter P. Rawl and Sons
Warmerdam Packing, LLC
Washington Fruit Growers
Watanabe Floral, Inc.
Waymouth Farms Inc. dba Good Sense Foods
Wegmans
Well-Pict, Inc.
Wescott Agri Products, Inc.
West Pak Avocado
Western Veg-Produce, Inc.
Westfalia Fruit Marketing USA
Westfalia Fruit Peru SAC
Westmoreland Sales
Wholesum Family Farms, Inc.
Wiers Farm, Inc.
Wiggans Farms, LLP
Wiggins Wholesale, Inc.
Wild Goose Farms
Wild River Marketing, Inc.
Willy's Fresh Salsa
Wilson Produce, LLC
Wish Farms
World Class Flowers
WP Produce Corp.
Xgenex
Young Guns, LLC
Youngstown Grape Distributors